Professor Louise Hill Curth gave her inaugural lecture at a well-attended event at the University of Winchester on Thursday 27 October 2016. The event celebrated Louise's ground breaking contribution to the field of early modern medieval history and, in particular, the history of health and illness in early modern animals. Inaugural lectures allow recently appointed professors to let their colleagues, the wider academic community and the general public to provide an overview of their contribution to scholarship and signpost future directions for their own research. First Deputy Vice-Chancellor Elizabeth Stuart introduced Louise and noted their shared enthusiasm for gardening and love to animals, an appropriate introduction given the topic of the lecture: 'For man and beast: animal health care in Early Modern England'. The lecture allowed Louise to reflect on her impressive corpus of research and preview her future research. The paper showed that, contrary to the previous orthodoxy, veterinary medicine did not spring out of a vacuum with the opening of the Royal Veterinary College in 1791 but that early modern people took great care to maintain the health and well-being of their animals. Louise explained how a multitude of factors ranging from economic necessity to emotional attachment to religious and cultural norms made early modern people care deeply about the health of their animals. The event finished with Emeritus Professor Michael Hicks thanking Louise for her contribution to the department and the wider academic community.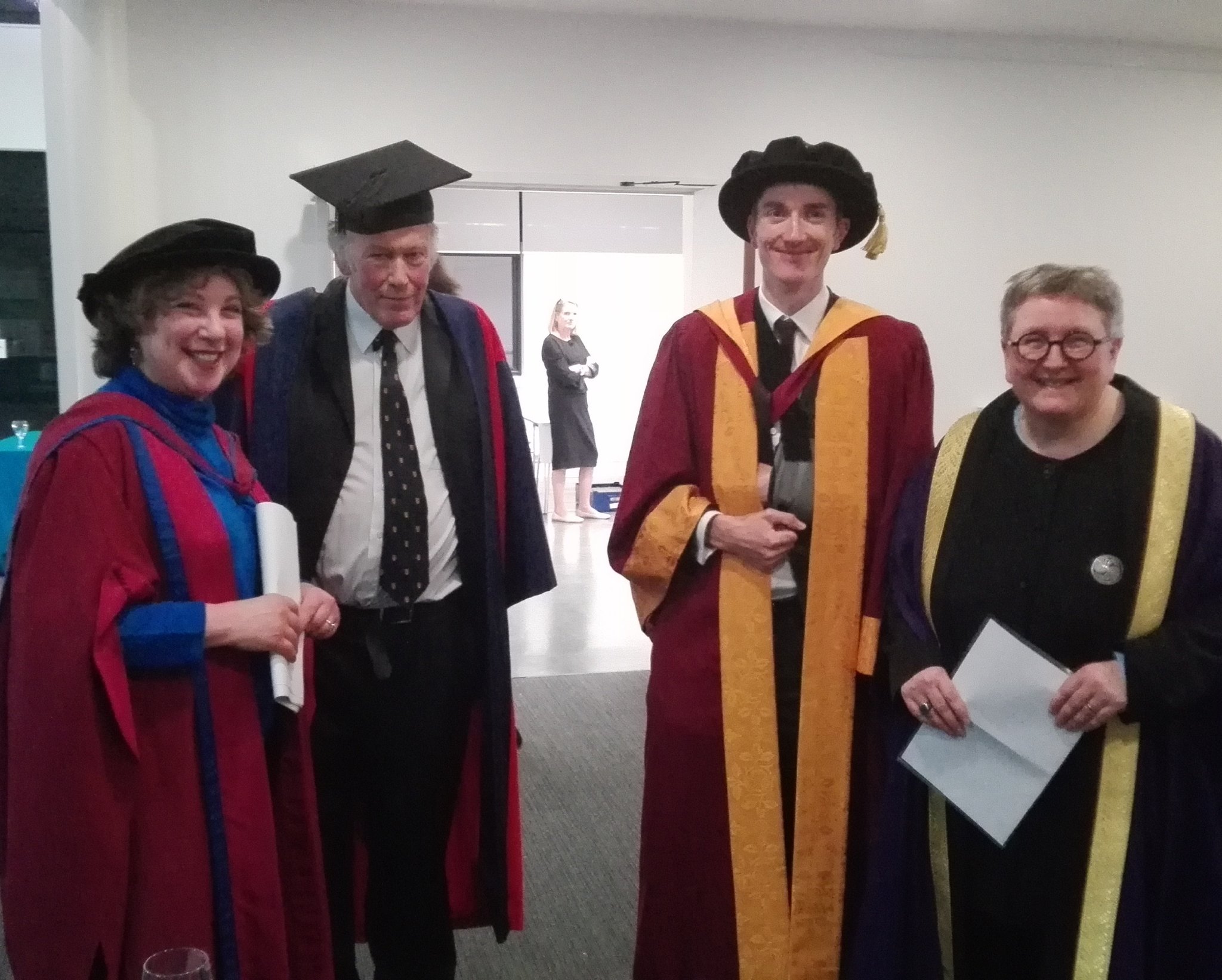 [Left to right]: Professor Louise Curth; Emeritus Professor Michael Hicks; Professor Simon Jobson; First Deputy VC Professor Elizabeth Stuart.
Photo courtesy of P&G Wells.